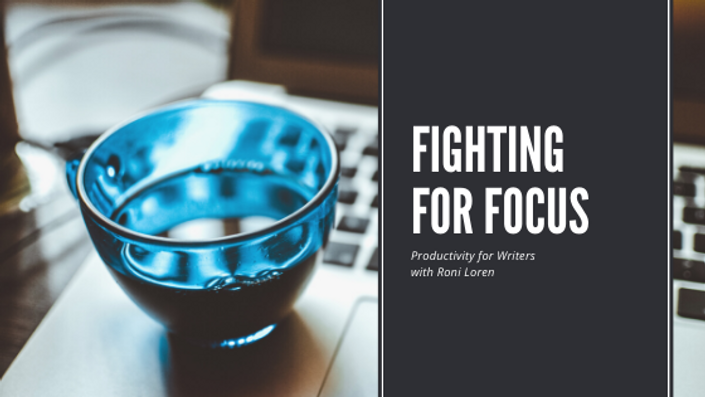 Fighting for Focus: Productivity for Writers (Jan. 2021 Start)
Tackling the distraction problem one step at a time so that you can reclaim your creative time, feel more centered, and get your books written.
Enroll in Course
Ever feel like you've worked all day but didn't get anything worthwhile done? Are you constantly busy but fewer words make it onto the page? Feel exhausted and scattered by the end of the day? You're not alone. This is the age of distraction. But as writers, many of those distractions (social media, chatting with readers, book research) are part of the job, so moving to an off-the-grid cabin probably isn't an option.
However, with so many things competing for our attention and time, when are we supposed to do that thing we do—write? This course will show you how you can take back your focus, retrain your distracted brain, and reclaim your writing time, while still balancing the other things that need to get done.
What We'll Cover:
How to retrain your brain to focus
How to tackle the distractions, the social media beast, and your phone
How to take back your writing/creative time
How to set up a personalized schedule for success
How to work with your personality to increase your productivity
How to spend more time doing meaningful work instead of just being busy
Your Instructor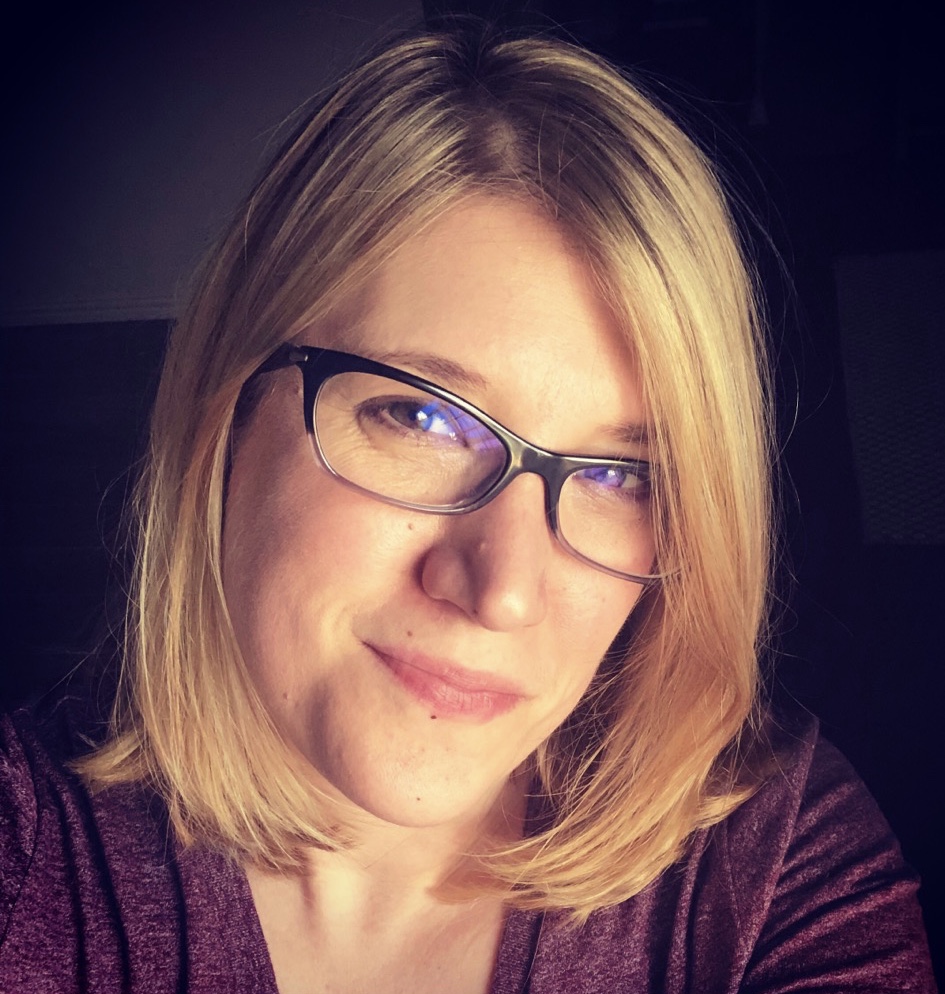 Roni wrote her first romance novel at age fifteen when she discovered writing about boys was way easier than actually talking to them. Since then, her flirting skills haven't improved, but she likes to think her storytelling ability has. She holds a master's degree in social work and spent years as a mental health counselor, but now she writes full time from her cozy office in Dallas, Texas where she puts her characters on the therapy couch instead. She is a two-time RITA Award winner and a New York Times and USA Today bestselling author.
TWO-TIME RITA AWARD WINNER


FIVE-TIME RITA AWARD NOMINEE

AMAZON BEST BOOK OF 2018 WINNER

A KIRKUS BEST ROMANCE NOVEL OF 2018 WINNER

A PUBLISHERS WEEKLY BEST BOOK OF 2018 WINNER

AWARDED PRESTIGIOUS STARRED REVIEWS FROM KIRKUS, PW, AND BOOKLIST


FIFTEEN SUCCESSFUL ROMANCE NOVELS
Frequently Asked Questions
When does the course start?
The course starts Jan. 23, 2021 with a live online presentation, but if you can't make the live session, it will be recorded and posted in class so that you can view it at your convenience. After the live call, written lectures will be unlocked, and you can work through them at your own pace. There will be another live call/presentation at the halfway point and then the second half of class will be unlocked.
How long do I have access to the course?
Access will remain open even after the class ends. If this course is removed from the platform in the future, you will be contacted by email and given time to download lectures.